Phoenix state industrial park
The total area of the park is 82,5 hectares. The territory of the park is ready for construction of industrial facilities: the electrical substation is constructed, it is provided with gas supply, water supply and water disposal.
Rent of the land plot is free for the entire period of construction. Sites are provided for residents without tendering, and after commissioning of the facility the redemption cost of the site is equal to 25% of cadastral cost.
During the first 10 years there are no property, land and transport taxes, and income tax is only 16,5%.
The interest to the industrial park "Phoenix" is quite large at the present time.
12 potential residents got preliminary approval for the location of sites to accommodate their production.
News
04.09.2019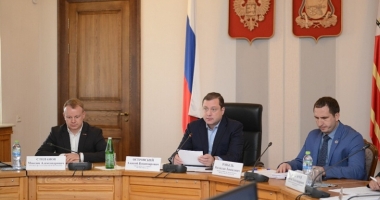 Smolensk Shoe Factory LLC has become an official resident of the Phoenix State Industrial Park located in the Smolensk Region. This issue has been considered during a regular session of the Commission on Investment Policy attached to the Administration of the Smolensk Region and chaired by Governor of the Smolensk Region Alexey Ostrovsky.
22.02.2019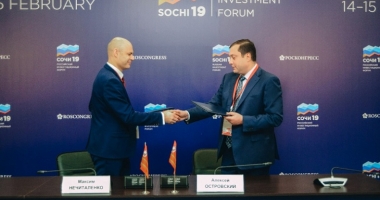 An official signing ceremony for a cooperation agreement has been held between the Administration of the Smolensk Region and Dubravia production enterprise during the Russian Investment Forum in Sochi. The document has been signed by Governor Alexey Ostrovsky and company CEO Maxim Nechitalenko.
05.11.2018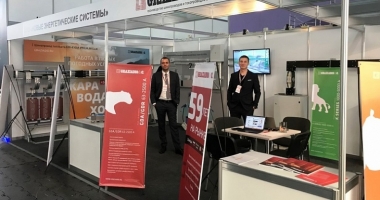 Proizvodstvennaya Energeticheskaya Kompaniya (Power Generating Company), an electrical power equipment manufacturer, which has recently become a resident of the Phoenix State Industrial Park, has taken part in two international exhibitions, such as EnergyExpo2018 (Belarus) and PowerExpo Almaty 2018 (Kazakhstan). This has become possible through the assistance of the Export Support Centre of the Smolensk Region, which has undertaken expenditures on leasing the exhibition space, paid registration fees and partially covered the costs for the exhibition stand designing. The company's participation in exhibitions has led to holding negotiations with Belarusian and Kazakh partners and making arrangements on the products' supply to new customers.
Partners